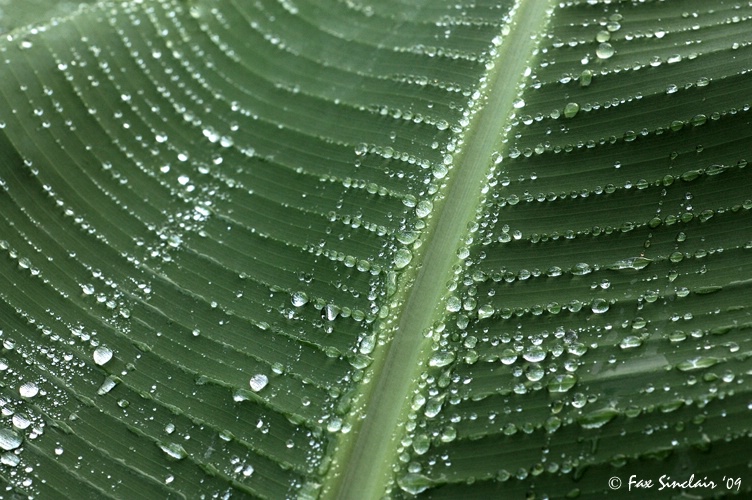 Book of Rain 2
RAW, 1/125 - F/11, tripod, 60mm lens
From one of my last sessions with the banana leaves at Rocky Farms, Kona, Hawaii. Adjusted levels, then desaturated the greens slightly.
© Fax Sinclair
Copyright for this gallery photo belongs solely to Fax Sinclair. Images may not be copied, downloaded, or used in any way without the express, written permission of the photographer.