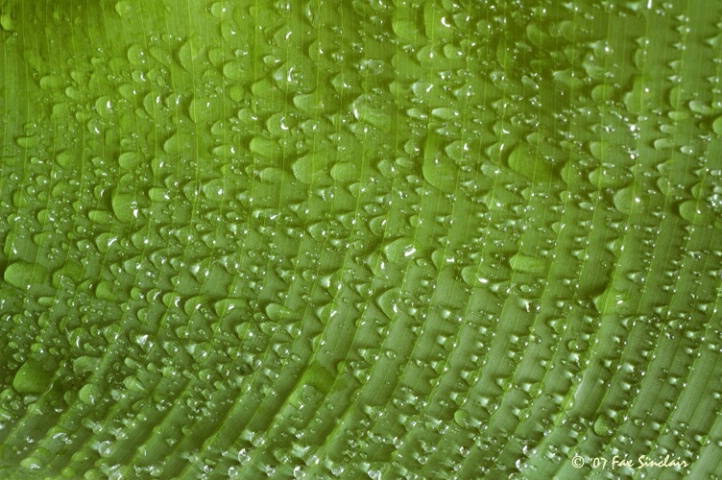 Green Wave
RAW, 1/2 sec - F/25, ISO 400, unsharp mask, edited to color burn at 13%,
Raindrops on banana leaf, Honanau, Hawaii.
© Fax Sinclair
Copyright for this gallery photo belongs solely to Fax Sinclair. Images may not be copied, downloaded, or used in any way without the express, written permission of the photographer.