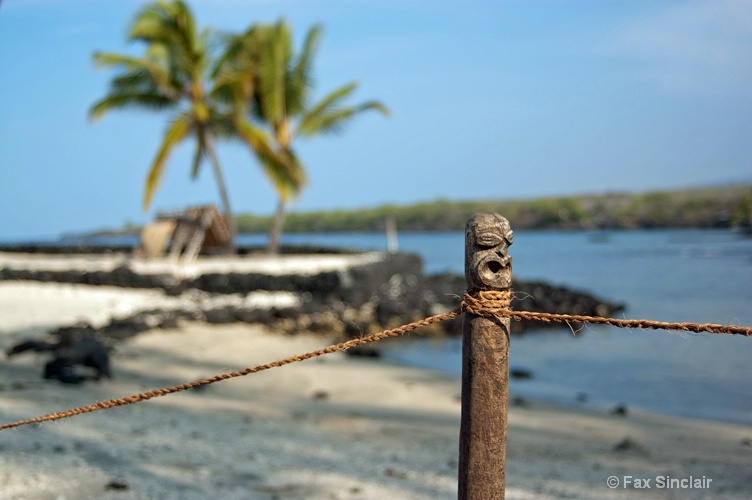 Kapu - No Beach for you!
Pu'uhonua O' Honaunau -- City of Refuge, The Big Island, Hawaii.
There is a little bay and beach that you used to be able to swim out from if you did not leave anything on the beach. City of Refuge is Sacred. No smoking, pickniking or sunbathing, is allowed.
A few years ago the sand began to erode. Better to leave the beach and the bay for the turtles. You can always go get in at two-step. To see more City of Refuge go to fax-sinclair.com click galleries then Honaunau.
© Fax Sinclair
Copyright for this gallery photo belongs solely to Fax Sinclair. Images may not be copied, downloaded, or used in any way without the express, written permission of the photographer.